This is gonna be a long post.  I'm not apologizing for that, but just giving folks a warning.
If you would have told me in high school or even early in college that I was going to be a cook and trying to further my life in the culinary field I would have laughed.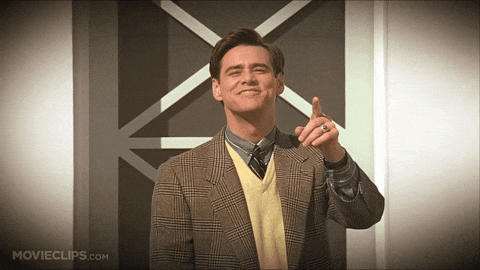 I mean, me?  Cooking for a living? Ha!  Sure, I love cooking for my family but what I considered comfort food for myself was instant mashed potatoes, overly buttered with salt and pepper.  Not quite cook material.  Sure, I can make a nice egg drop ramen but it was still Maruchan ramen.  I think that the extent of my cooking ability was stir fry and fried rice.  Both were items that we had frequently at home and I helped my mother with some of the work.  Plus, it is a rather straightforward meal!
Now?
It started at my previous job (I worked in a rehab facility).  I went from a dishwasher to a cook within a month.  I had been told that it would happen and I was looking forward to it.  It meant that I would leave my other job, which was a godsend, and it meant I would begin something new.  The training was minimal.  It was cooking.  We had recipes and I could talk to the other cooks and what not about what and how things needed to be done.  I went from a fish out of water to being the go to cook for anything vegetarian or vegan (despite not being either of those two).  I read up on things and went out of my way to really make sure the on-site dietitian was happy, as was the kitchen manager and the assistant kitchen manager/head cook.
I loved working there, but it became obvious that there was no way to move up and that the most senior cook did not like me.  It was never anything overt but there were little things said and done that made it obvious. The big one was telling a new dishwasher who was training to be a cook that within a year SHE would have his position. I was standing right there and was like 'WTF'.  It was from that moment, at the Thanksgiving dinner, that I knew I had to get out.  I wanted to continue cooking but I needed to get out and find a place where I would be appreciated more than I was.
That's when I found an ad for my current employer.  They were looking for a new line cook.  I took a leap.  I threw my application and resume at them and crossed my fingers.  Within a week I received an email asking for an interview.  Honestly, I don't remember the interview.  I think I was nervous as hell.  Everything I had was on this job.  I had another application out there but nothing panned out with that restaurant.
A few days after that initial interview I was asked to come in for a second one.  I was ecstatic.  I went in, knowing that I was that much closer to landing the job.  Turns out this wasn't really an interview.  I met with the same man, who was the then Bar Manager but current General Manager, and he quickly introduced me to the head chef.  I sat down with the two of them and chatted.  It was fine that I wasn't vegan.  It was great that I was willing to learn and was able to work any shift they threw at me.  I was fine doing dishes (which had never actually happened).  I am a quick learner.
I left that interview with a job.  I was told that if my current employer let me go before my two week notice was up, I would be given a shift asap.  It was lovely.  The job I was leaving freaked out, asking if I would give them a month notice but I told them no (which is a HUGE thing for me).  They didn't try to fight for me and I was quickly brushed to the side and ignored by the two other cooks and my managers there.  I left upset at them but happy with where I was headed.
Despite really not having enough experience cooking to land a 'proper' line cook job (at least that's how I felt), I excelled.  I went from bumbling in the kitchen to becoming the second cook.  I owned it.  I made myself a force to be reckoned with.  I probably would've been the head line cook if it wasn't for favorites, but that's neither here nor there.  I was the only woman in the kitchen to boot!  The head chef made sure I was comfortable and answered any and every question I had.  I impressed him with how well I handled myself under the pressure of weekends and holidays in the restaurant industry.
I am a cook, through and through.  Following in my father's footsteps and taking things my mother taught me to heart.
Before summer hit this year, around my year mark at the restaurant (St. Patrick's day), our Chef was leaving due to health reasons.  He trained me to become the kitchen manager.  I learned how to do inventory, keep track of stock, order every scrap of food in that kitchen, and even schedule the staff in the kitchen.
Then everything went to hell.
Our head brewer quit and took his wife, another brewer, with him.  Our Bar Manager was leaving.  2 of the workers in the kitchen were leaving.  All before summer, our busiest season, hit.
A new chef was brought in.  Before meeting everyone he gave another kitchen employee the impression that she (yay, another woman in the kitchen. I'll call her Kimmie) was going to be his sous chef/kitchen manager.  Up to that point she had been a dishwasher and prep cook.  It went to her head.  This chef lasted 5 days before quitting.  It was too busy and hot for him.  Kimmie nearly quit due to the stress of it all and made it known that she wouldn't work the line due to the stress.
Another chef was hired.  This one lasted about 2 1/2 months.  He left due to not mixing well with the staff in general.  He had good ideas but rubbed a lot of people the wrong way.  He nearly fired Kimmie.  The two of them were like oil and water.  She had tried to place herself back into that kitchen manager position without the ok from that chef.  Another cook had been brought in with a culinary degree (lets call him Jr), and he hit it off with that Chef because of it.
During all of this I had been somewhat brushed to the side.  I was in my first trimester during it all.  Smells made me sick and I was suffering from morning sickness BAD.  The chef, who's own lady was pregnant with their first, understood what was going on and let me move from cooking to prep work.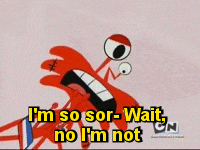 Things during that 3 month period was horrible.  The kitchen staff effectively has mild PTSD from the time.  I had sobbed in the middle of cooking once during that time and a few of us even debated about walking out.
I nearly did.
When the second chef was fired we were all wondering what would happen. We wondered how quickly a new one would be found and how this next one would fare.   Our owners were having interviews with multiple people.  One night, within a day or so of the chef being fired, Jr was called into the office.  He returned within a few minutes with a young woman in tow.  For a moment the kitchen staff thought she was going to be our new chef and we were all excited.  No.  She was going to be a new line cook.  Jr was actually being given the title of Kitchen Manager.  For the time being we would have no chef.
I was furious.  I was effectively passed up AGAIN. The only thing that Jr had over me was a culinary degree.  I had more time in the kitchen, I had experience as a store manager, and I had been personally trained by the Chef who had hired me to become the kitchen manager.  Within a few days I had contacted our previous Bar Manager, who was working at another restaurant, and asked if they had any openings.  He told me not to leave just yet.  He knew what was going on.  He was actually coming back to our restaurant as a General Manager and everything would get better.
And things have.  Our GM confided in me that the main reason I wasn't given the Kitchen Manager position was due to my pregnancy.  It's not 'official' but it is logical.  I'd be leaving in X amount of months and gone for a while.  They saw little reason to place me in a position only to have to replace me soon after.
Things have been better since then.  Jr is feeling the strain of his position.  I've yet to miss a day since I've been pregnant and I have never been set home due to it.  I know that when I come back from maternity leave, I will be a force to be reckoned with.