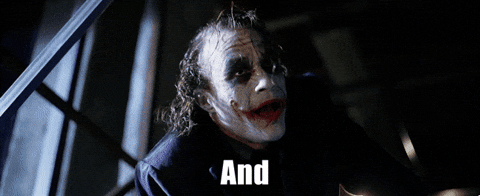 I'm back. . . . I think.
Life has changed for the better.  Grendal and I both have new, better jobs.  We are less stressed.  Happier.  Things look brighter.  Grendal is working for a lawn treatment company and has already been told that he is probably going to be bumped up to an assistant manager's position within the next few months.
Me?  I am now a cook in a local vegan brewery/restaurant.  I'm loving it so much.  The people are amazing.  They care about you.  I landed the position a little before St. Patrick's day and I've made many friends already.  Which is a HUGE thing for me!  I mean, sure, the kitchen staff but the servers too.  It feels strange.  I'm not used to making connections so quickly but it happened.  Everyone seems so chill.  I mean, just Monday Grendal and I took his parents there for dinner.  He and I walked in and when the wait staff saw me, I got hugs. They were so happy to see me even though I had been there for a shift just the day before.
For the most part, everything has been pretty laid back since we landed our new jobs.  Divo is in the process of moving out.  Come to learn he is a bit of a hoarder and, well, he has made a mess of things.  Due to that, I think the process is daunting for him.  While Grendal and I would like him out ASAP, the amount of things he has plus two jobs is making things slow to a crawl.
So, why am I back?  After months (again) I've come back to this.  I honestly thought about starting a new blog, but what would the point be?  It would be the same ramblings and all that.  So, I'll continue here the best that I can.  I have most mornings to myself.  Waiting for my shift with little to do.  So, why not ramble here to keep myself sane?
I've been watching AHS: Coven again.  I seem to be alone in my love for this season of the series.  I do see it's issues but, for what ever reason, I fell in love.  Maybe it was the setting.  Angela Basset.  Who knows.  What ever it is, it has made me come back to this season at least 5 times while the rest have only been given the initial watch.
For the past week I've felt like something has been tugging at me.  I'm feeling restless on my path.  I've put out offerings, cleaned and redecorated the altar.  Hell, I've even pulled out some of my old books on wicca to flip through.  While I'm not Wiccan I've felt the need to have the books out for whatever reason.
It might be the changing of the season but something is happening to me, and to Grendal honestly.
I mean, Grendal did have a dream that dealt with Odin and Freyr.